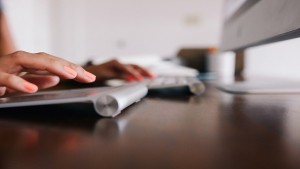 Every new web site needs to be found. Just as companies in days gone by ensured customers could find their phone number, companies today need to use the tools at their disposal to promote their web sites to the right communities.
One part of this is listing your web site on the right business directories, meaning local or specialised communities know you are there.  It is possible for you to register you web site manually on these sites yourself. However, it is an extremely time consuming process and of course, as with anything manual, you can make mistakes, forget it is there and find it extremely difficult to maintain should you move premises or change your business service.
Digital Growth now offer a web site directory listing service where we take on this hard work for you. Your web site can be added to directories in a consistently accurate manner, with the information you provide and submitted to over 500 business directories.
Some people will tell you this is a good idea because of the effect those backlinks will have on your SEO.  This is however the wrong reason to submit your site to business directories. Some of those links will be follow, most will be nofollow.  But the objective is to attract users from those directories who are looking for your services.
We submit to general business directories, niche agencies, custom directories
Costs for this service are
Submission to General Business Directories.
Initial Submission : £200.  This will take up to 28 days to complete and will include adding basic information such as Company name, Address, Phone, Target Keywords. We estimate this would take 500 working hours to complete
Monthly Management Fee.  £42 per month. (Starting in month 2) Rolling 30 day agreement. 14 day notice period.  We manage all your submissions should you change any information, changing them on all 500+ business directories.  We estimate this would take a member of staff 100 working hours to complete and would require storing and maintaining 500+ logins to those directories.
Submission to niche or lists of specific business directories.
We will submit to any business directories you identify. We can also identify specific directories for you
Initial Submissions : £300 per day, plus any disbursement costs. We will require any listing information and graphics in advance.
Monthly Management Fee.  £15 per month. (Starting in month 2) Rolling 30 day agreement. 14 day notice period.
If you would like to learn more about our business directory submission service call 01444 316320.