What type of company can benefit from PPC Advertising
If your business take payments online you can benefit from running a carefully structured Adwords account. But, in fact, any business selling high value products or services transacted offline can benefit from gaining exposure. This includes taxi companies, removal businesses or other locally based firms.
What does Adwords do?
Put simply, Google Adwords positions promotions in front of individuals who have either specifically looked for your service, visit sites that are related to your services, or who have been identified as interested in your areas of expertise. We therefore target search phrases users use when they look on Google, or categories of interest. Well developed Adwords accounts can improve over time as they become more focussed on your specific markets and increase in quality (score).
Which keywords should I target
Finding the right phrases is our specialist skill. Targeting them in the right way to catch the potential market but still filter out people using similar words but not looking for your services. The key skill is we only target real potential customers, ideally at the point in time and physical location when they need your services. Of course it gets  much more complicated that just this and is evolving all the time.
Adwords management costs
There are several models here but the accepted wisdom a fee of 10% of the monthly spend or £130 per month, whichever is greater. Some companies pay their Adwords partners by each successful sale, but this is only available for the most evolved Adwords accounts.
What's the Trick
The real trick is
Set a Budget
Don't target too narrow
Don't target too wide
Set Up Conversion Tracking
Review regularly
Learn What is Working
Review areas that appear to not be working
Already Using Adwords? WE Offer a Free, No Risk Review.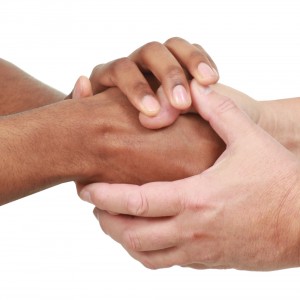 Your Google Adwords account should attract your ideal customers first. This is no small task as real users search for a wide variety of terms for their own reasons, sometimes just with associated or mild interest in your industry and not always as clients. This is why you need trained adwords professionals on side to create correctly targeted campaigns and manage the activity each day. in this way you contain advertising costs while being in permanent view of the active marketplace of your ideal customers.
As Google Partners we use the latest practices to ensure you reach only those truly interested in your services.  The most relevant, high quality web traffic. This saves your budget, your time and more importantly it reduces risk.
We are a genuine Sussex Agency, Adwords certified by Google for Adwords Search, Adwords Mobile, Adwords Shopping and Google Analytics , applying the latest technologies to gain advantage for our customers.

Speak to a Google Certified Professional in Sussex
Why Call Us?

Free audit and review
Cross Campaign Optimisation
Account refreshing
New Account Consultancy
Possible financial contribution on new Accounts
Adwords Remarketing
100% transparent
Save up to 90%

Need Convincing

Read our
Customer Testimonials

If you think you are spending too much on Adwords / PPC – you probably are. To find out more call Digital Growth Today on 01444 316320.