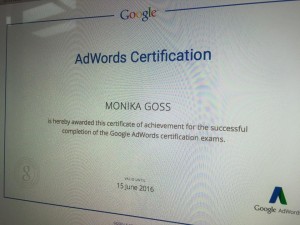 We are pleased to announce that Monika Goss has passed her last exam to achieve certification for Google Adwords. Monika has been working on client accounts for Digital Growth for three years and, after we achieved Google Partnership, status decided to undertake this qualification, acing exams in record time.
Monika devising strategies and processes for clients, developing and refining accounts. Now she has the qualification she deserves.
To speak to us about Adwords call 01444 316320 today.